Fifteen acres of gardens are highlighted by an awe-inspiring glass Dome Basilica topped by 13-foot statue of Our Lady of Fatima. Over 100 life-size statues, natural pond and a heart shaped Rosary Pool offer a haven for reflection and prayer.  Daily Masses and Confessions are readily available.
Free Parking available on the Shrine grounds
Free picnic area available on groundsFree WiFi
Handicap Accessible (entire grounds); wheelchairs also available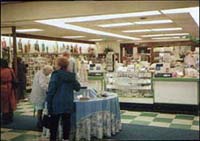 GIFT AND BOOK SHOP
The Fatima Gift and Book Shop is unique of its kind on the Niagara Frontier. You'll find a large selection of Nativity sets (including Fontanini), crucifixes, rosaries, Catholic jewelry, and much more!
FATIMA HALL
Fatima Hall is an auditorium available for groups to hold conferences during their pilgrimages. The Hall seats 200 comfortably and is equipped with a PA system and audiovisual equipment for showing prepared materials. Groups interested in using Fatima Hall should make this desire known when making their reservations.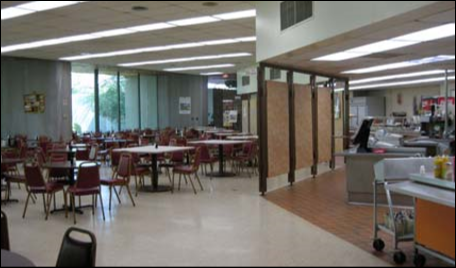 PILGRIM CENTER
A comfortable and enjoyable cafeteria is available for the convenience of pilgrims and tourists for a leisurely snack, lunch or dinner
Sit-Down and Buffet Luncheons & Dinners are available for groups
Youth Group Menu also available upon request (please call the Cafeteria Manager to make arrangements at (716) 754-7489 x219